​​Tottenham Hotspur fans have been given a glimmer of hope regarding Spurs' pursuit of transfer target Wilfried Zaha, following Serge Aurier's recent activity on Instagram.
Tottenham Hotspur fans have witnessed their side fail to make a single signing so far this summer, despite being linked to a number of players, including ​Crystal Palace's Zaha. Mauricio Pochettino previously insisted that his side need to 'be brave' this summer, but the board haven't replicated this view leaving many Spurs fans hugely frustrated.
It has got to the point where a number of Spurs fans are now clinging on to straws when it comes to news surrounding any potential signings, and some are even beginning to look a little too  closely into Serge Aurier's recent post on Instagram.
Aurier captioned the post "stay calm the Target is not far" and also included a series of emojis such as praying hands, an alarm clock, an Eagle and a flame.
The post was subsequently liked by Zaha, which sent some Spurs fans into overdrive – this is unsurprising given the way in which their summer has unfolded thus far.
Some Spurs fans have taken this as confirmation that Zaha will 100% be making the move across London imminently…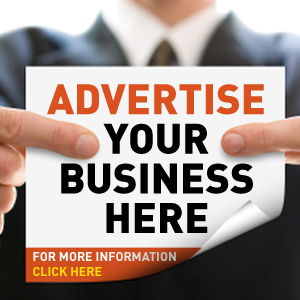 A possible cryptic message here from Tottenham Hotspur right-back Serge Aurier with regards to Spurs' long-term transfer target Wilfried Zaha.

After some social media activity between the two earlier on this afternoon on @Instagram#THFC #COYS pic.twitter.com/DfiA4cDYIg

— Ricky Sacks  (@RickSpur) July 30, 2018
​​
Day 183924 without a signing: I have decided this Instagram post by Serge Aurier – featuring an eagle and liked by Wilfried Zaha – means the Crystal Palace man is joining us. Someone please end this misery. pic.twitter.com/i2YX6K7O6E

— The Tottenham Way (@TheTottenhamWay) July 30, 2018
​​…and others are taking a more realistic approach, deciding that the reason Zaha liked the post is simply because they play for the same national team in Ivory Coast and not because they are set to become club mates.
Almost like Zaha and Aurier play for the same international team or something.

— Roberto Kusabbi (@RKTweets) July 30, 2018
​​
Jesus its really come to the point of investigating of liking his country team mates photos…

— Cenk (@ForzaYids) July 30, 2018
​​
Playing with Spurs fans emotions. It's just meaningless as they both represent the same national side. But we can dream!  #COYS

— Harry Hotspur (@HarryHotspurWHL) July 30, 2018
​​It is understandable that some Spurs fans are being driven to the point of madness after the summer they have had to endure, but even the most dedicated of conspiracy theorists have to admit that this one is a little far fetched.
With the transfer window slamming shut on the 9th of August, Spurs better get their act together before their fans totally lose their minds.