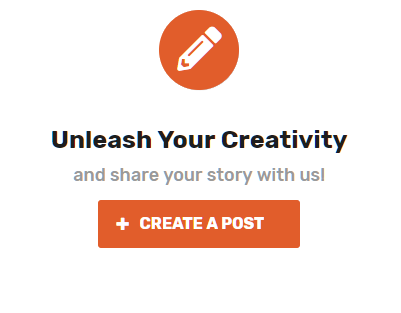 The best pasta in New York is not in Little Italy.
This is just one of the tips that's been aired on an internet thread that invited New Yorkers to share advice for tourists about what to see and do – and what to skip. 
Other subjects discussed include the best skyscrapers to scale and the top ferries to board. 
The view from the top of Rockefeller Center is not to be missed, say locals
The lively discussion was started on forum Reddit where one member posed the question: 'New Yorkers of Reddit, what are the most overrated attractions in NYC and what are the hidden gems (skip this do that)?'
And for 'PhreedomPhighter', the best place to get an all important shot of the city skyline was not at the top of the Empire State Building.
They wrote: 'Top of the Rock is better than Empire State. Almost no wait time. Cheaper. And you see the skyline of New York with the Empire State included from up high.'
Agreeing was 'astroK120', who added: 'Definitely. Empire is arguably too high. Top of the Rock is high enough that you have a great view, but not so high that it ruins the perspective.'
The Staten Island Ferry (pictured) was recommended by many as a way of seeing Lady Liberty
While 'nedheadinthebed' wrote that there are often cheaper ways of soaking in a rooftop view.
They wrote: 'Meh, forget 'em both. There are roof top bars everywhere, no entrance fees, plus drinks.
'Went to one that was basically right next to the Empire State, super cool at sunset.'
When it came to seeing the Statue of Liberty, taking an alternative route was recommended by many.
One, 'sweethumbleboi' said: Take the Staten Island ferry! You get a great view of Liberty and the lower Manhattan skyline.'
One person commenting on the thread says visitors should swap Manhattan's Chinatown, pictured, for Asian food restaurants in Flushing, Queens 
And eviljordan pointed out another perk saying: 'Not to mention it's free. Also there's a Dairy Queen on the SI side.'
While for an alternative view, 'lotsofbutts' said the East River Ferry is often overlooked.
They said: 'It goes to some nice parks along the waterfront and you get great views of the city. Also it's only $2.75 a ticket!'
When it came to food, many commenting on the thread suggested venturing out of Manhattan for tasty treats.
They included 'kollaps3', who wrote: 'Forget about Manhattan Chinatown, take the 7 train out to Flushing for the biggest array of East Asian food you can get on the east coast.'
Another poster, 'jholland513', agreed, adding: 'Ditto on the food in Flushing. Stayed at the Sheraton there last time I was in NYC and the amount and variety of Asian food joints within walking distance was awesome.'
Another New York native begged visitors not to miss out on a ride on the New York subway
And 'Troaway1779' said: 'You'll find better Italian food outside of Little Italy. Infinitely better.'
When it came to less well-known places to visit, 'woodrob12' suggested the Tenement Museum while 'Face-palmJedi' recommended the Irish Hunger Memorial.
They said: 'It's near the water in Manhattan close to the WTC area. Sort of stunning to find something that beautiful in the midst of a huge city.'
And Corotoro suggested: 'The Cloisters in Fort Tyron Park up in Washington Heights is amazing.
'Central Park is always worth a nice walk especially if you get there in the early morning – just don't do the carriage ride.'
While user 'Yeah_i_grew_wings', begged visitors not to miss out on a ride on the New York subway.
He said: 'One thing that surprises me when talking to folks who visit NYC, is that a lot of people don't end up taking the subway to get around… Make it a point to take the subway!
'Some of the most best street performers, and authentic New York experiences, can be found underground.'