Encountering an obnoxious person is never pleasant, but it's even worse on a jetliner, because it's rather difficult to escape.
So you have feel for the contributors to an internet thread who've been revealing their experiences meeting unpleasant passengers on board planes.
The tales are jaw-dropping, and include one that features a flier who shouts 'kill the baby' when an infant begins to scream. 
Travellers have been revealing the most obnoxious things they've ever seen or heard at 38,000ft
The discussion was sparked on the US-based forum Quora after members were asked: 'What is the most obnoxious thing you have seen on an airline?'
And it seems that young children are often the catalyst for people flying off the handle.
One man sharing his experiences was Owen Toop, who encountered a crying baby on an overnight flight from Canada to England.
He revealed: 'At about the time we were over Iceland, a woman sitting close to the infant began to scream: "Kill the baby. Kill the baby."
'If there was any noise left in the cabin, it was sucked out at that point.
'She went on: "I paid extra for a bulkhead seat. I shouldn't have to listen to this. Kill the baby!"
'You could see the mother clutching her infant tightly. The stewardess went full-on Margaret Thatcher and gave the complainer the lecture of her life. I was afraid we were going to spend the night in Reykjavik.'
While for Sarah Amalie Lerstrøm Margolin, it was the actual parents who caused havoc on a flight she took.
She said: 'The most obnoxious thing they did was when the mother decided minutes before takeoff, that it was a good time to change diapers.
'The flight attendant came by while she was in the bathroom with the first boy, and asked the father what was going on, why weren't they in their seats yet? The mother comes out, the flight attendant asks her to please take her seat and secure her kids, the plane is about to take off.
The discussion was sparked on the US-based forum Quora after members were asked: 'What is the most obnoxious thing you have seen on an airline?'
'"No, no," says the oblivious mother, "I still have to change the little one." The flight attendant informs her that she can change the baby once we're in the air, at the moment she is holding up the plane, we're all just waiting for her to sit down so we can get going.
'Off goes the mother to change her baby, while telling the flight attendant not to be so fussy… It took a while more to get them in their seats.'
Meanwhile the fight for precious space in the overhead lockers has led to other examples of perceived obnoxious behaviour.
Mike Allen found a late passenger taking his briefcase out of the overhead bin and replacing it with his own luggage during a flight from Newark to LA.
He explained: 'A last-minute boarder wandered up and down the aisle, opening bin doors seemingly at random looking for a place to put a small overnight bag. He spied my briefcase, and took it out of the bin.
'A few small items even fell out of the bag because he turned it over as he was pulling it out.
'He deposited it on the floor in the aisle, stuffed his bag into the bin and started to turn away towards his seat.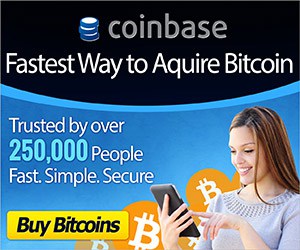 The lack of personal space while on board an aircraft often proves tricky for some flyers 
'By this time, I've shaken off the disbelief, unbuckled and wormed my way past the two passengers between me and him.
'I grabbed him by the arm and held him, while I took his bag down and handed it back to him. I then picked up my spilled items and put my briefcase back, slamming the bin door.'
Meanwhile Bill Wells had a very similar experience while flying on a business trip.
He explained: 'I boarded early, had a coach seat toward the front, and put my bag over my seat.
'No problem – until the plane landed and I looked for my bag. Not there. Searching around, I saw the guy across the aisle get his bag from where mine had been. I gave him a questioning look. He looked guilty.
'After questioning him, he replied "Oh, I needed a place for my bag; I put yours down there", pointing toward the back of the plane where passengers were crowding the aisle to deplane.'
Mohana M Shivashankar joined in the discussion and talked about a flight from Bengaluru to Dubai where he came face to face with a passenger who wanted to talk constantly on his phone.
However, he added: 'What left me utterly disgusted and infuriated, he left some items on his meal untouched and laid down his meal tray below his seat. End result: an unholy mess on the floor!
'The death stare from the flight attendant who came to collect our used trays was just frightening, but he just couldn't care to be embarrassed.'
For Robert Feinberg, his upgrade on a transatlantic flight from JFK led him to meet the most obnoxious fellow passenger he has come across.
The overhead bins and the lack of space in them is often the catalyst for obnoxious behaviour, according to some passengers 
He wrote: 'By some stroke of luck, I wound up in business class which is a rare treat for me. Already in the window seat was a plain-looking, twenty-something woman dressed in sweats and ready for a long flight.
'I said something like good morning and she replied, "I don't want to talk to you." Nice way to spend nine hours in the forced company of someone.'
Erin Kelly said she had to spend a flight from Newark to Ireland across the aisle from a drunk man, who kept singing at the top of his voice, despite it being an overnight flight.
While for Lynath Fairfax, a fellow passenger's lack of personal space left her disgusted.
She wrote: 'I was in a window seat. I thought I imagined it and settled a bit more then I felt it again and then once more and it felt like a hand. It felt like the action of tickling and poking.
'I turned in my seat to try to see who was behind me but it was difficult without standing up. I was able to turn more to the window side and that is when I saw the feet of the person behind me.
'It was a woman and she had not stopped at the back of the seat, but actually had them through to my seat and was wriggling and warming her toes into my warm clothes. I managed to turn around and give her "the look" and the problem stopped. But how obnoxious!'