An Inspector Calls… The Trevose Golf & Country Club is a Cornish corker that has something for everyone
The Trevose Golf & Country Club is close to Padstow on the North Cornwall coast
There are a variety of rooms, apartments, bungalows and bunkers to chose from
It has a outdoor pool and spa and the restaurant serves classic British dishes 
Golfers will tell you that the course at Trevose is one of the most beautiful in the country.
A 15-minute drive from Padstow on the North Cornwall coast, it faces the ravishing dunes of Constantine Bay and Booby's Bay, with the rolling Atlantic beyond, specked by surfers who know what they're doing. 
Thankfully, you don't have to be a golfer or have any interest in golf to stay at the Trevose Golf & Country Club, where there are a variety of rooms, apartments, bungalows and Teletubby-style bunkers in which to hunker down, many with balconies to savour the sea breezes.
The Trevose Golf & Country Club (above) is close to Padstow on the North Cornwall coast
'Can I help you?' I ask a well-dressed woman emerging from a huge 4×4 and laden with cooler bags.
'I have two whole hams, a thousand croissants and my mother in tow,' she says, before adding with an alarming air of familiarity: 'Are you here for a week?'
Most people are — lucky things, especially when you get a summer such as this one. Our room (£130) has an open-plan sitting room, kitchenette and French windows overlooking the first tee.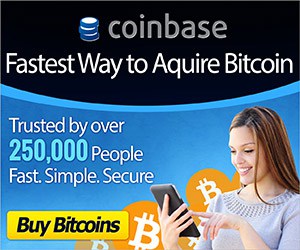 The atmosphere is resolutely friendly, perhaps because this is a family-run rather than committee-run operation. And we get the impression from Mrs Two Whole Hams that generations keep returning, invariably bringing along their Golden Retrievers, au pairs and wet suits.
In addition to the golf, there's lots to do — an outdoor pool, tennis, ping-pong, big screen TV in the clubhouse, spa in an outhouse.
The restaurant serves posh fish and chips and fancy burgers, and at breakfast you're more likely to find traditional eggs and bacon with all the trimmings rather than smashed avocado and goji berries. The best of British, in other words. And long may it continue.
Comfort: The Dormy Flats (pictured above) sleep up to two people and overlook the 18th green
TRAVEL FACTS 
The Trevose Golf & Country Club, Constantine Bay, Cornwall, PL28 8JB.
For more information call 01841 520208 or visit trevose-gc.co.uk. Doubles from £82.
Advertisement