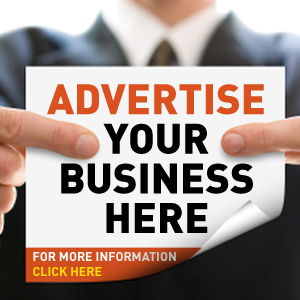 "Pre-season does not matter" is a phrase used to death around this part of the year with sides, usually recovering from embarrassing defeats or underwhelming showings during their warm-up preparations, referring to fitness as the most important aspect. 
However, when the first proper game of the season rolls around, it is almost as if nothing matters more, and the opening 90 minutes can define a supporter's outlook on a manager, player or even an entire team despite there still being – in the ​Premier League's case – 37 games remaining. 
And that, it seems, is exactly the case within a portion of ​West Ham United's fanbase following their ​4-0 pummelling at the hands of ​Liverpool on Sunday afternoon. 
At the best of times Anfield is not the easiest place to go; however, facing a side who have strengthened significantly over the summer and one who, despite their defeat in the Champions League final last season, are edging towards creating something great again, it is difficult to expect a positive outcome as a travelling supporter. 
But that seems to have mattered little to some Hammers fans, who took to Twitter following their side's simply awful opening day performance to lambast several aspects of Manuel Pellegrini's set up, but particularly one man; Michail Antonio. 
The 28-year-old, who not so long ago was being hailed as a potential England star, struggled to impact the game in a positive way throughout his 90-minute showing, albeit not many Hammers  shone. 
Liverpool have scored four goals against West Ham in each of their last four Premier League meetings:

May 2017: ⚽️⚽️⚽️⚽️
Nov 2017: ⚽️⚽️⚽️⚽️
Feb 2018: ⚽️⚽️⚽️⚽️
Aug 2018: ⚽️⚽️⚽️⚽️

Another hammer-ing. pic.twitter.com/5ICuSqjLE6

— Squawka Football (@Squawka) August 12, 2018
Nevertheless, the vocal West Ham collective, despite the season being just 90 minutes old, have seemingly seen enough, even going as far as to question the club's decision of not offloading the midfielder ​when Crystal Palace were reportedly showing interest. 
And they really did not hold back…
Antonio was shocking today, the bloke spends most of his time on the floor

— Waller (@waller_whu) August 12, 2018
The season starts next week ⚒ Hopefully Antonio doesn't

— Ross Gooding (@Gooding_WHU) August 12, 2018
Antonio and Masuaku were useless. Proved why he can't play LB and Antonio should be gone

— Terry Adams (@hammertel78) August 12, 2018
​​
Antonio, Masuaku and maybe Fredericks need dropping next week. Zabba, Cresswell and Hernandez need to come in for me.

— J.Steel.WHU (@BecontreeHammer) August 12, 2018
​​
Why didn't we jog Antonio on to Palace for £15 million when we had the chance… #whufc

— Jack Davies 父 (@JackEDavies) August 12, 2018
​​
Antonio had been by far the worst player in this game. Never start him again. #WHUFC

— T0PPAD (@TDphone5) August 12, 2018
​​
Not worried about the result in the slightest, didn't expect much. But plenty to be concerned about. Antonio woeful, Masuaku showing his defensive weakness. Anderson looked okay, time to draw a line under this and work hard in the week and put it right next week. #whufc

— David Bowden (@Bowdenwhu) August 12, 2018
​​
We should've sold Antonio when we could

— Toby (@TobyWHUFC_) August 12, 2018
​​West Ham's next outing is welcoming Bournemouth to the London Stadium, arguably a more winnable contest – on paper – compared to that of Sunday. 
However, should Antonio fail again, it could well be a brief ending to his season as a regular starter. But on the other hand, if he were to net the winner, would all be forgiven?