A US and Russian astronaut have made an emergency landing following a rocket failure on a mission to the International Space Station.
Shortly after lift-off, the Soyuz rocket was reported to have suffered significant engine failures – an unprecedented mishap for the Russian space programme.
Despite the issue affecting the booster rocket, NASA's Nick Hague and Roscosmos' Alexey Ovchinin are alive and have touched down in Kazakhstan.
They landed about 12 miles east of the city of Dzhezkazgan, and officials from Russia's space agency said rescue workers have managed to reach the crew – who are now understood to be out of the capsule.
All Russian manned space launches have been suspended after the incident, according to Russia's RIA news agency.
"Thank God, the crew is alive," said Vladimir Putin's spokesman, Dmitry Peskov, to reporters.
The deputy prime minister added that they hoped the US would be "understanding" about the Soyuz indent, according to reports.
The ISS crew members currently in orbit have been "notified of the launch contingency", a NASA spokesperson added.
A spokesman for Russian President Vladimir Putin said: "Thank god, the crew is alive."
Although the journey was expected to take six hours, it was only a few minutes after blast-off at the Baikonur cosmodrome in Kazakhstan that problems with the rocket became apparent.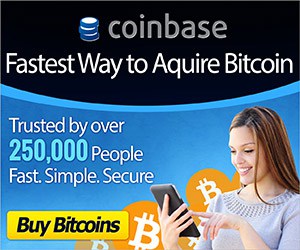 The managing editor of NASA Spaceflight reports how an onboard view of the launch showed the crew being shaken around during the launch, and says "the staging was clearly off-nominal".
Footage broadcast on Russian television shows a series of billowing smoky explosions occurring as the booster rocket stage fails.
Spaceflight historian Gunter Krebs noted on Twitter that the situation reminded him of another Soyuz rocket failure in 1972, when "an in-flight booster failure occurred and the crew was rescued after ballistic re-entry".
Now we know the crew survived, let's look at the failure again. Onboard view showed the crew getting shaken around – which can happen – but the staging was clearly off-nominal. pic.twitter.com/zaso6u1yW8

— Chris B – NSF (@NASASpaceflight) October 11, 2018
Ballistic re-entry is a much steeper form of re-entry, involving only the forces of gravity and aerodynamic drag to slow down the speed of fall.
Malfunctions causing ballistic re-entry have occurred a number of times with Russia's series of Soyuz rockets.
The NASA Spaceflight editor said: "You can be sure Soyuz launches will be grounded indefinitely.
"Commercial Crew has to conduct a successful uncrewed launch next year before flying astronauts to the ISS (and no – they will not 'fast track' anything that involves crew safety)."